This is the second in a series looking back across time at the ongoing project called Postcards from the Pandemic
Thursday, 4/2/20
We held a memorial for our cat.

–From: Postcards from the Pandemic: April 2, 2020, back of postcard.
April. Despite its association with spring and new life, April is the month of two inevitabilities: taxes, and–for me–death. April has become my "Memento Mori," which in Latin means, "remember that you have to die."(2) In his April, 2020 article, writer Michael Austin, explained why T.S. Eliot in his poem, "The Wasteland," called April "the cruelest month."(3) Austin notes that it was written at the end of a prior great pandemic: "April is when we dare to hope. In the Waste Land, nothing can be crueler than hope, since it can only lead to disappointment." (1)
April 2020: Death visits

Entering the first pandemic April, the daily postcard ritual I began in March offered a sense of order and solace, but I have a history of bad Aprils, and so I wasn't too surprised when things fell apart. Aprils of my past have included the death of my mother, the death of our cat, a family crisis, and a job layoff. As Prince, who also died in April had written much earlier, "Sometimes it snows in April." (Being from Minnesota, he knows what a cruel tease April is, pretending to be spring, only to become cold and snowy over and over again.) And on April 1, 2020 our cat, Alfie, died. We held a memorial on April 2nd.
By April 9th, my post card ritual had begun to disintegrate. I jotted observations in my journal and snapped some pictures, but didn't even try to assemble them into postcards. Infrastructure replacement continued along our street in April. The branch gas line was moved 10 feet closer to our home, leaving access trenches that looked like open graves. This felt aligned with the 10-year anniversary in April of the Deepwater Horizon Oil Spill, which happened in 2010. April, 2020, saw more events like graduation plans and art exhibits moved online, or cancelled altogether. My kids suffered through online school, sitting behind dark zoom boxes looking at the names of classmates. By the end of April, 2020, the CDC reported 65,187 Covid deaths.
But even with the April snow, the crocus and bloodroot bloomed here. My older son created an island in Minecraft that we sailed to in the digital sunset. A teacher assigned a hologram project to my younger son causing tiny blue jelly fish to float above his cell phone. The memorial Lilac for my mother was budding on April 26th the anniversary of her death.
April 2021: Living with death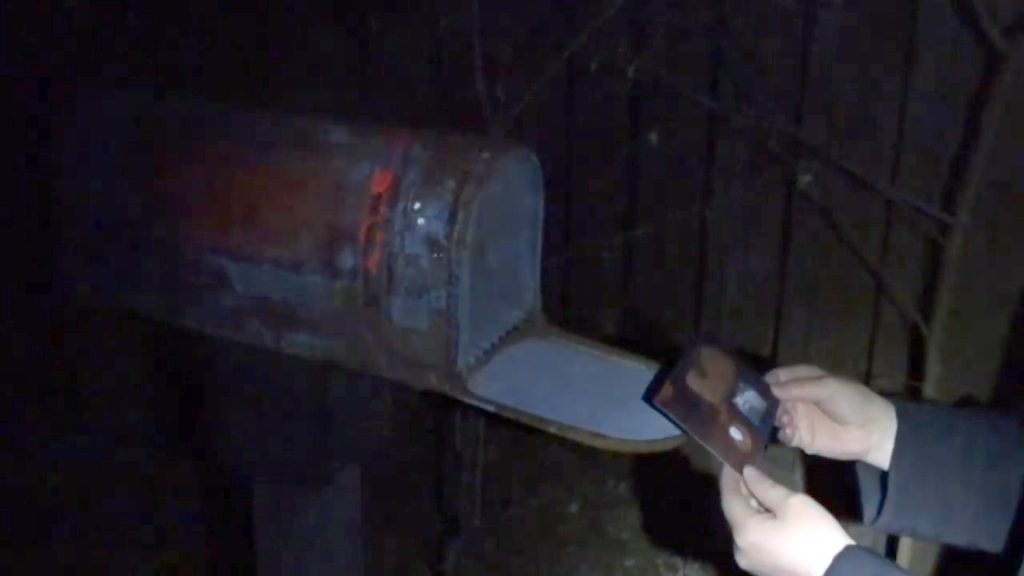 Maybe the battle of order and disintegration are a seasonal tradition, for me. After starting daily postcard receiving rituals in March 2021, making a video of each one, the burden of holding order once again yielded to April. My kids were still in online school, one year later. By the end of April, 2021, the CDC reported 577,854 Covid deaths. Almost 9 times the cumulative Covid deaths as of the prior April. The climate crisis looms over Earth Month celebrations and pledges. April 20, 2021 was the 11th anniversary of the Deepwater Horizon Oil spill, where 11 people died. But the biggest news on April 20, 2021 was a guilty verdict for Derek Chauvin's murder of George Floyd the prior May, holding a glimmer of the possibility of justice.
April held more silver linings. On April 9th I received my first Covid vaccine and by the end of April both my husband and I had our second shots. It seemed like things were looking up. Jon Batiste's "We Are" album played in my car on the way to and from vaccine appointments and errands, becoming a sound track to spring 2021.
April 2022: Death and remembering

In April 2022, the birds have their own disease outbreak, with bird flu killing both commercial and wild birds. We took down our bird bath and didn't fill our feeder to help the birds "social distance," but commercial birds don't have so many choices. As of April 29, 2022, the CDC reported 991,030 US Covid deaths, making me wonder when – not if – it will surpass 1 million. And then what?
This April, Earth Day falls in the same month as the anniversary of the Deepwater Horizon Oil Spill, like it always does. This April, I watch 'Servant of the People,' immersing in the surrealism of Volodyrmyr Zelensky playing President Goloborodko before he was elected as a real president. This April, instead of first vaccines, we debate when to get our second booster shots. Perhaps the pandemic is a permanent condition of life now.
This April, Jon Batiste, now decorated with multiple Grammys, still plays 'We Are' in my car. This April, my boys go to school in person as they have most of this school year. There are buds on Mom's memorial Lilac. Crocus and Bloodroot bloom in the snow – again.
What disintegrated and what persisted, — blooming despite it all — in the stories of your pandemic springs?
---
Notes: