I work in the artists' book medium because the book form lends itself to areas I am interested in: sequential narrative, storytelling, and pairing words and images. I also value the book's ability to be handled and to create an intimate experience with the participant.
Selected Artist's Books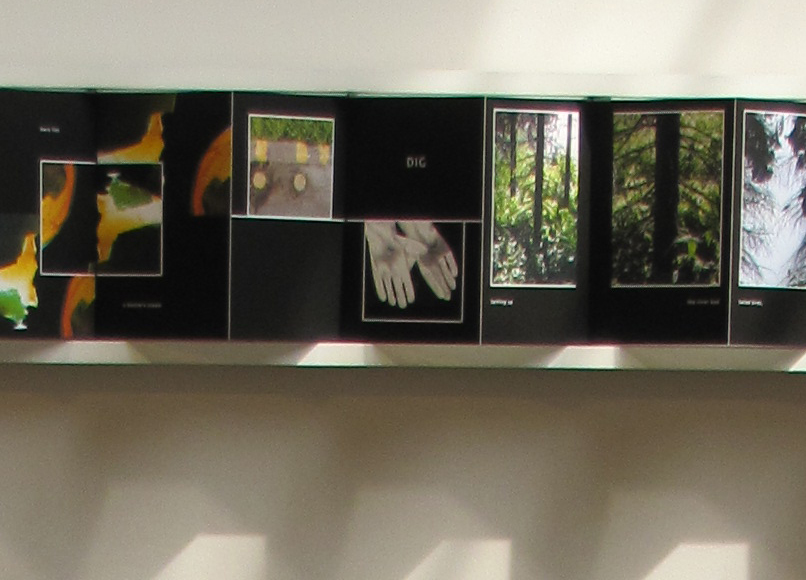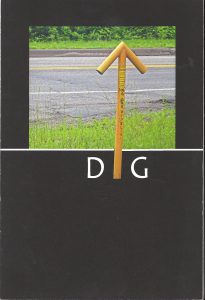 Dig, 2010
Inkjet-printed, Paper, handmade concertina-style artist's book
8″x5.5″x0.75″ closed book; as exhibited: 8″x15'x6″ display frame
Shown: Cover, Detail of interior page spreads as exhibited
From text:
Here lies a story sleeping
Here lies a buried stream
Here lies a fire waiting
Here lies a kettle's steam
See the new April 2020 video of the Dig artist's book
---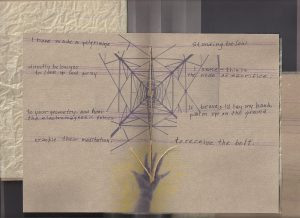 Voltus, 2009
Multi paper, inkjet, colored pencil, ink, handmade artists' book
18″x22″ framed, 11.75"x5.75" closed book
Shown: Interior page spread
From text:
I have made a pilgrimage
directly below you
to look up and pray
to your geometry
---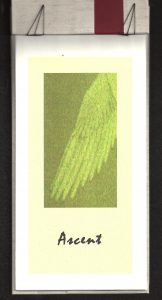 Ascent, 2009
Paper, linen, silk, handmade artists' book
25.5″x15″ framed, 11.3″x5.25″ closed book
Shown: Interior of cover and title page
From text:
tunneling
gut and spine
under a soft, white belly
---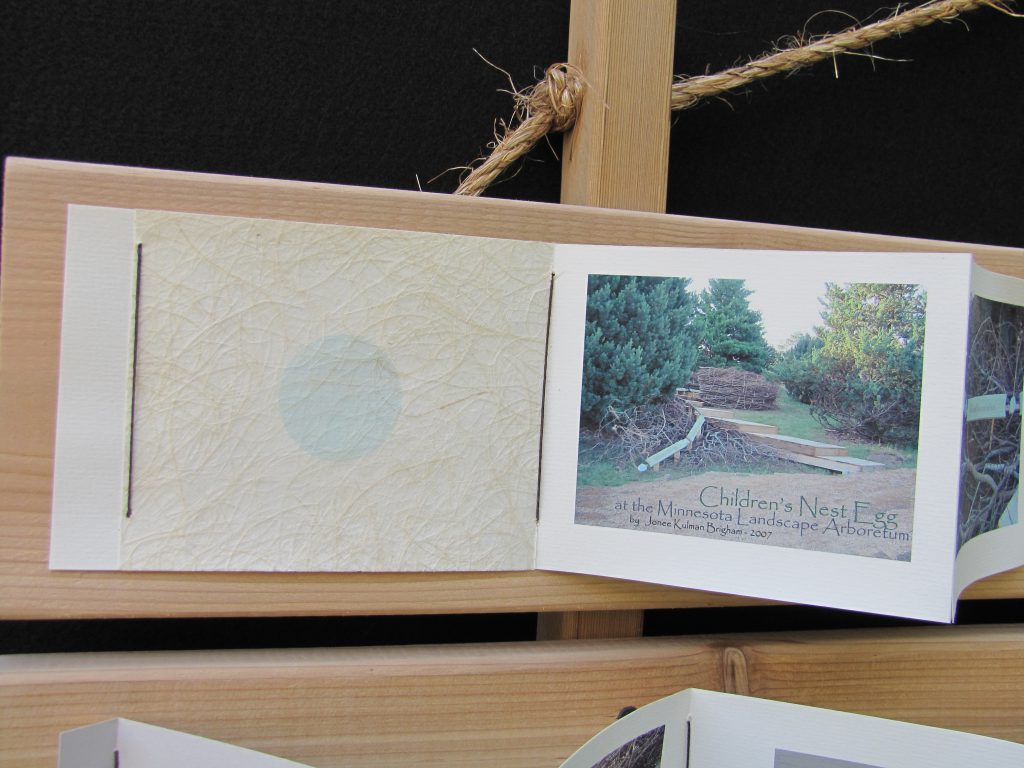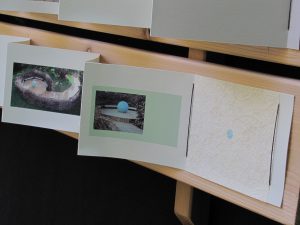 Path into Children's Nest Egg, 2009-2010
Mixed media: pages from artist book inkjet printed on water color paper, with insets of handmade Japanese paper; As exhibited mounted: bound with linen thread to cedar boards, strung with manila rope.
Shown: Interior page spread as exhibited
From text:
We come from Earth, We breathe her sky
Her water flows through you and I

---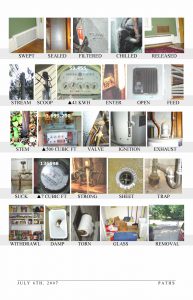 Artifacts of Flow, 2007-2010
Laser printed pages, hard bound in cloth by the University of Minnesota Bindery.
17"x11" closed
Shown: Digital source of interior spread
From text:
If animate, how would the elements experience their journey? The accidental architecture they pass through communicates our disdain for these backdoor guests.
---