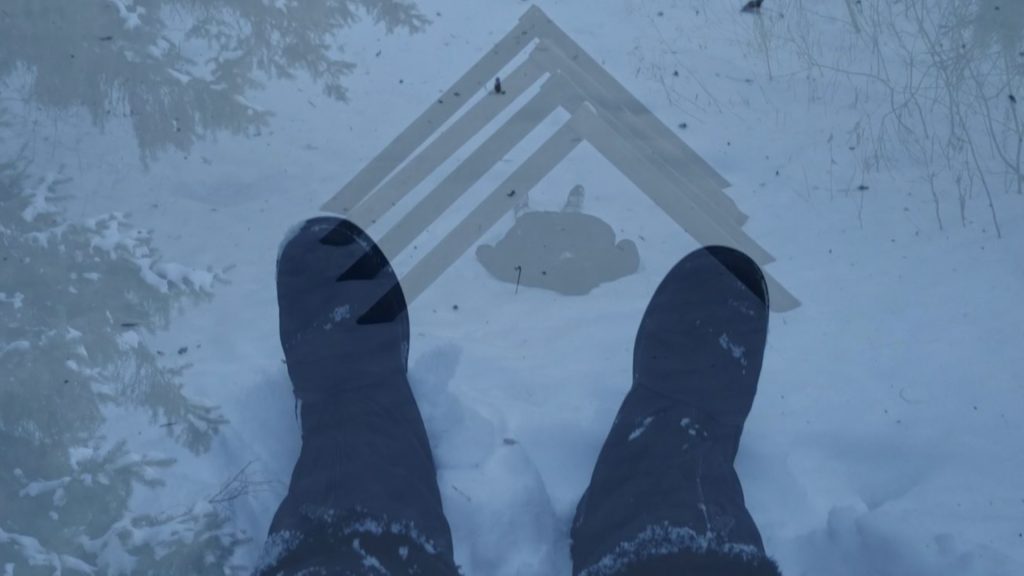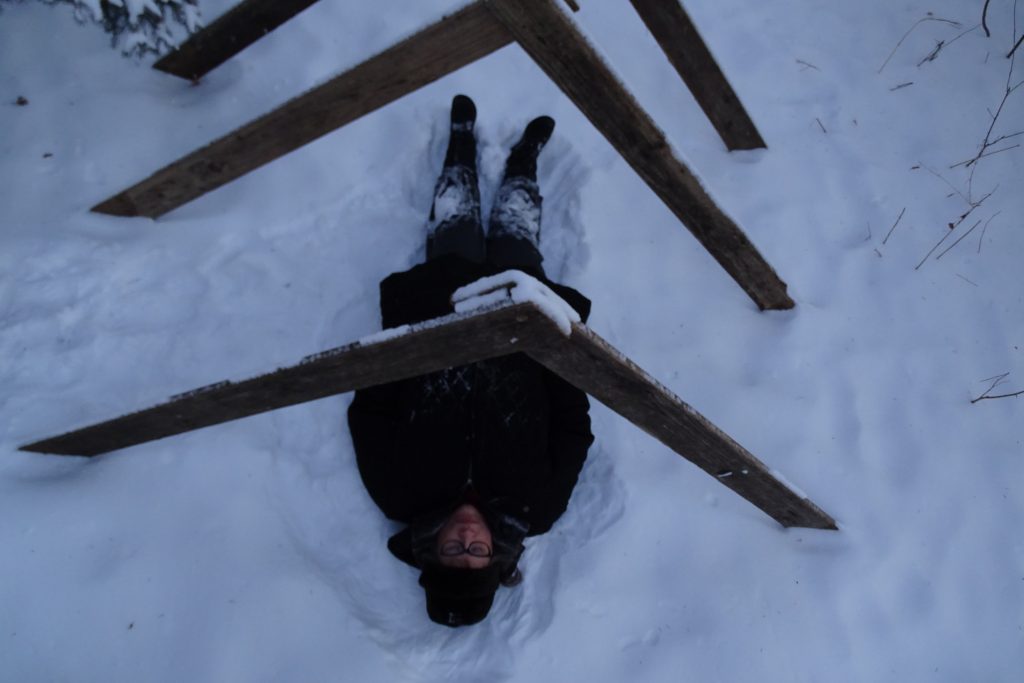 The Shelter artwork consists of a constructed symbolic shelter, an enactment of sheltering, and a series of three videos consisting of: "Sheltering," which is the primary composition; "Making Shelter," which is a commentary on making the art work; and "Remembering Shelter," which combines poetry and images that record an imprint of the experience. Shelter was created for an international cultural exchange set of exhibitions between Minnesotan artists and artists from Siberia that resulted in both an online exhibition, and a physical exhibit in the Integral Museum in Novosibirsk, Russia. Inspirations for Shelter came from considering our shared northern, boreal climates across the globe, and a desire to dissolve the thickened boundaries of our homes during the pandemic. When I enter and lay down in Shelter, I feel the sky is my roof, the horizon is my walls, and the snow-covered earth is my floor and I feel at home in the Earth.
Media: Structure (reclaimed cedar planks, cloth, earth), Enactment (artist approaches, enters, lays down in, and exits structure), "Shelter" Video (in three parts:  Sheltering, Making Shelter, Remembering Shelter, including footage of enactment, reflection, sketches, contextual images, and poetry).
Dimensions: (structure) 8 ft w x 12 ft l x 5 ft h.  
---
Exhibition Information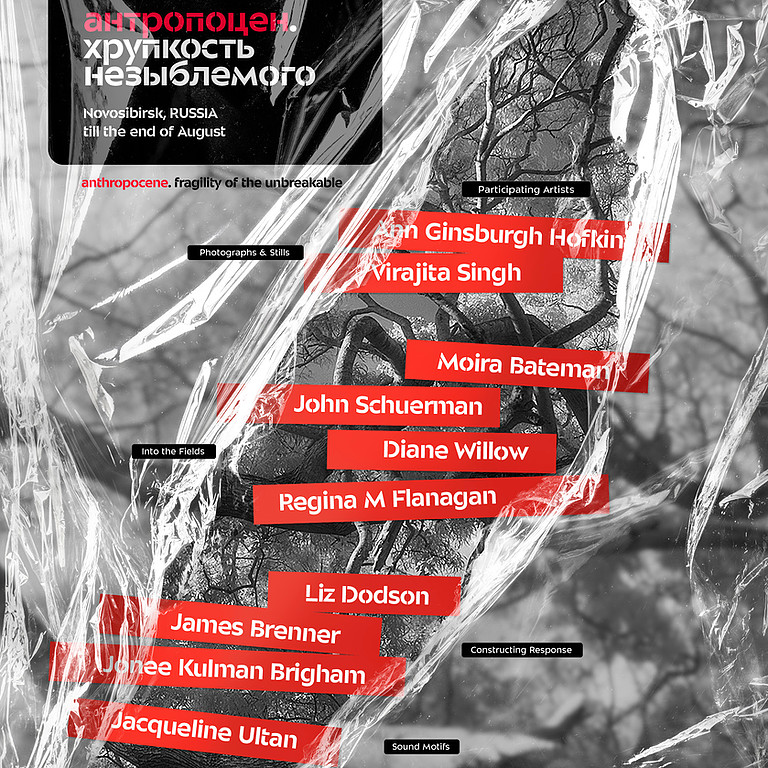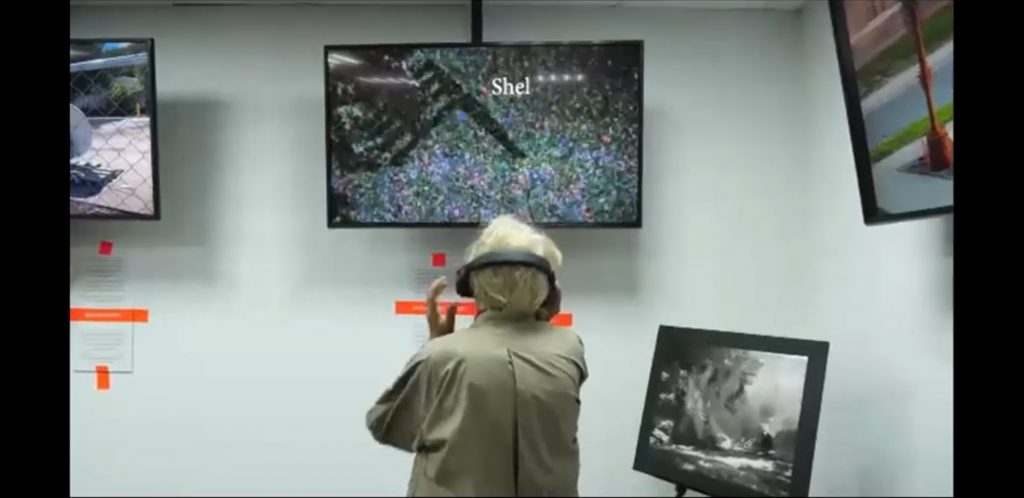 THE ANTHROPOCENE: FRAGILITY OF THE UNBREAKABLE / SUSTAINABLE ACTS REVISITED
Integral Museum
Detskiy Proezd, 7
Akademgorodok, Novosibirsk, Russia 630090
Opening July 15 – Grand Opening Video – Through August 31st, 2021
---
SUSTAINABLE ACTS REVISITED, ONLINE EXHIBITION
Website of online exhibition in which it appeared: Sustainable Acts Revisited, curated by Roslye Ultan